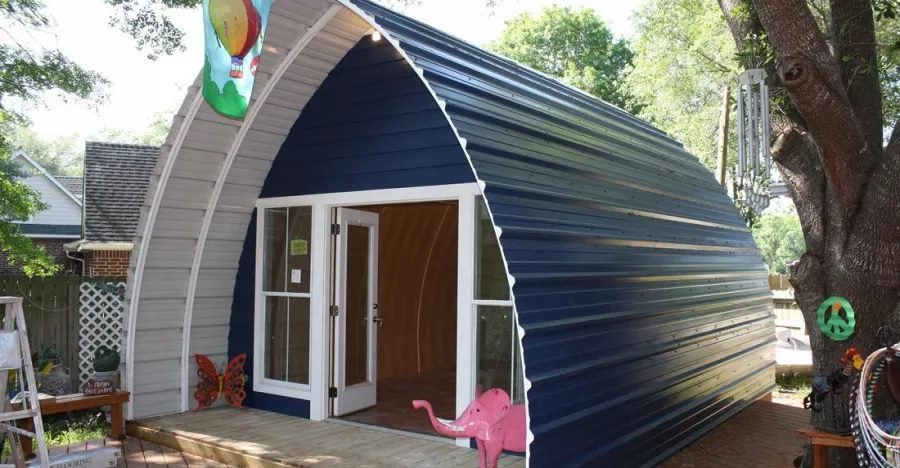 Here's a company that sells some very cool-looking tiny cabins at a very reasonable price. The Arched Cabins company in Texas can actually build an arched cabin for under $4,000. That is a reasonable price for a small cabin that can be used for many purposes. The tiny cabins speak for themselves; they look great, and the interior will astound you with how much space there is and how much you can do with your arched cabin's interior. One of the tiny cabins is so big that it has a staircase that leads to a different level.
You'll adore the exterior, which comes in a variety of colors for your tiny house or cabin. Even if you wanted to be close to your neighbors, a row of these arched tiny cabins would look great. You can choose from a variety of neutral tones to vibrant reds and greens. The color chart also includes Hawaiian Blue. This is for the panel that serves as the tiny house's continuous roof. It comes with a 40-year warranty, so you can be confident that it will last you a long time.
You can choose from an 8-foot arched tiny cabin to a 24-foot arched tiny cabin in a variety of sizes. The arched cabin, which is 24 feet long, is a good size for comfortable living. Inside, the tiny cabin in the photos appears to be one of those truly luxurious log cabins. The only caveat is that this is only for the shell of the tiny house; it does not include the foundation, installation, shipping, or delivery. However, if you want a turnkey option, which means you can walk into the tiny house and the company will take care of everything, you can request it in the estimate. You could do a lot of DIY work on this tiny cabin to save money and have the satisfaction of knowing that you built it yourself.
Arched Cabins is a thriving enterprise with two locations under its control. Their manufacturing operations are located in the Cypress area of Houston, Texas. Their construction crew is based out of Timberon, New Mexico. David Cruey, the creator of The Arched Cabins, has worked on a number of tiny house projects over the years with one goal in mind: to design a structure that is efficient, durable, cost-effective, attractive, and easy to build with multiple uses.
Workshops, vacation homes, animal shelters, retirement homes, RV shelters, and hunting lodges have all been built using the Arched Cabins. The Arched Cabin can be customized to fit any lifestyle or requirement. Arched Cabins can also be fully insulated and finished inside to create the little home or cabin of your dreams. They can also be used for animal shelters or garages with minimal insulation and basic end caps. The Arched Cabins have the advantage of being quick to construct. The Arched Cabins are like an unfinished painting that you can customize to fit your personality and needs.
When considering an Arched Cabin, there are a few different foundation alternatives to consider. You can pour a traditional concrete foundation, construct a pier and beam foundation with a wood frame, construct an all-steel pier and beam foundation, or construct a structure over a basement. The Arched Cabins Build Team employs skilled building professionals who can complete your exterior rough-in and assemble your new Arched Cabin kit in as little as 3 days, or you and a friend can build your Arched Cabin kit on an existing or new foundation over the weekend.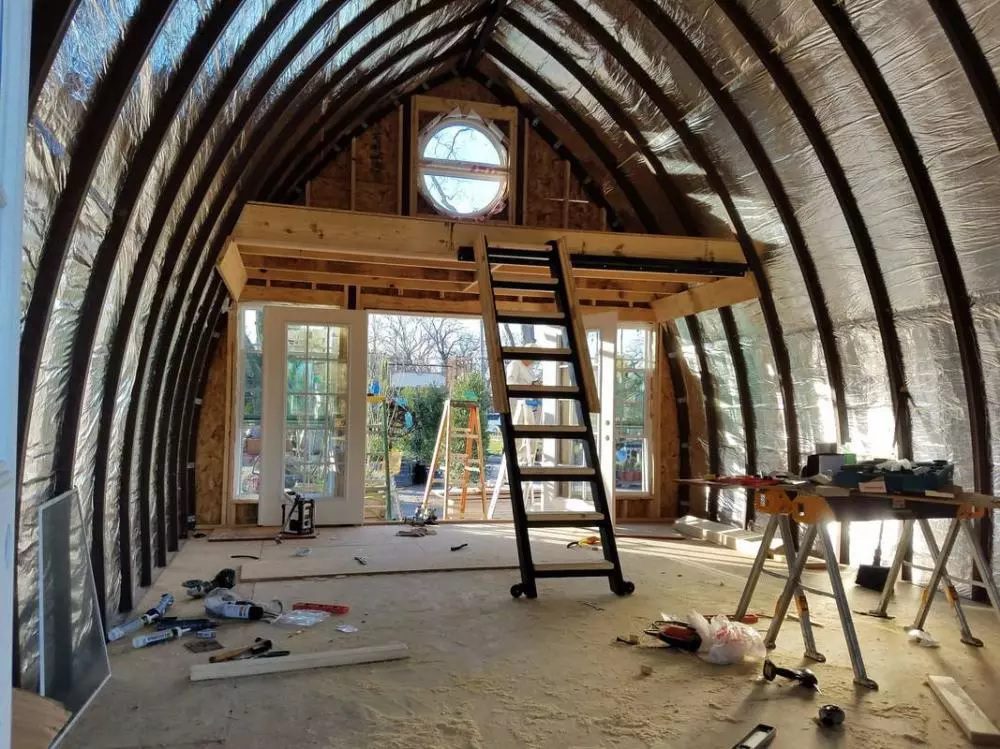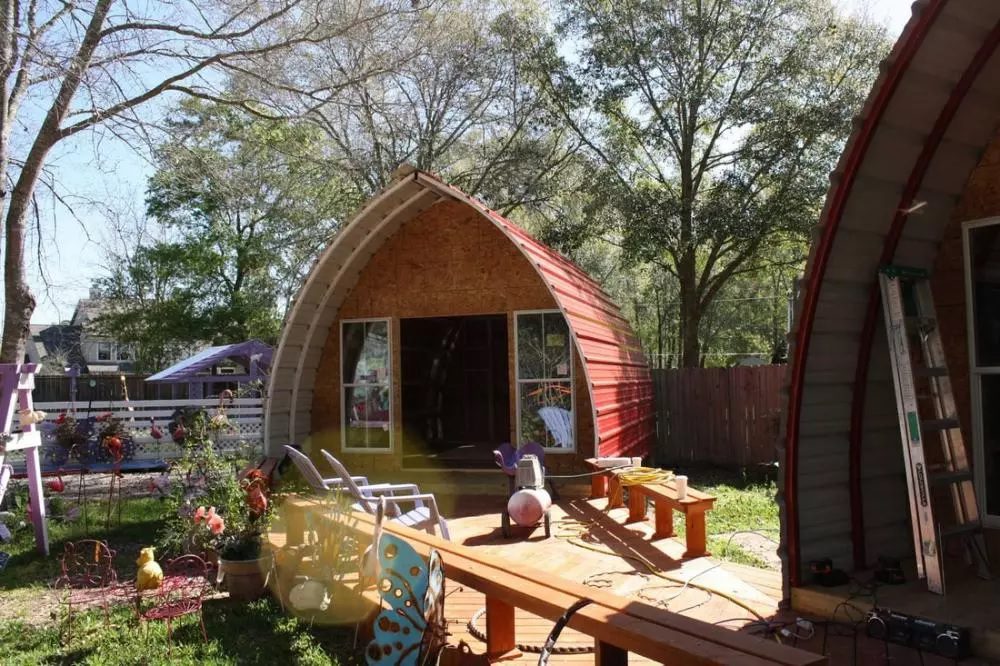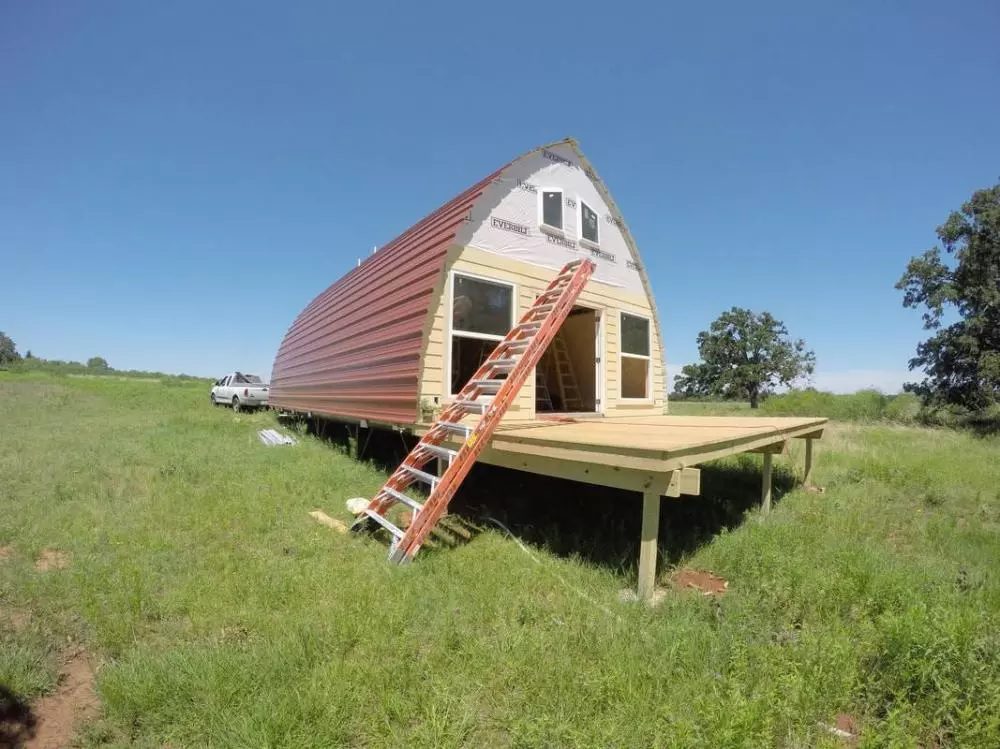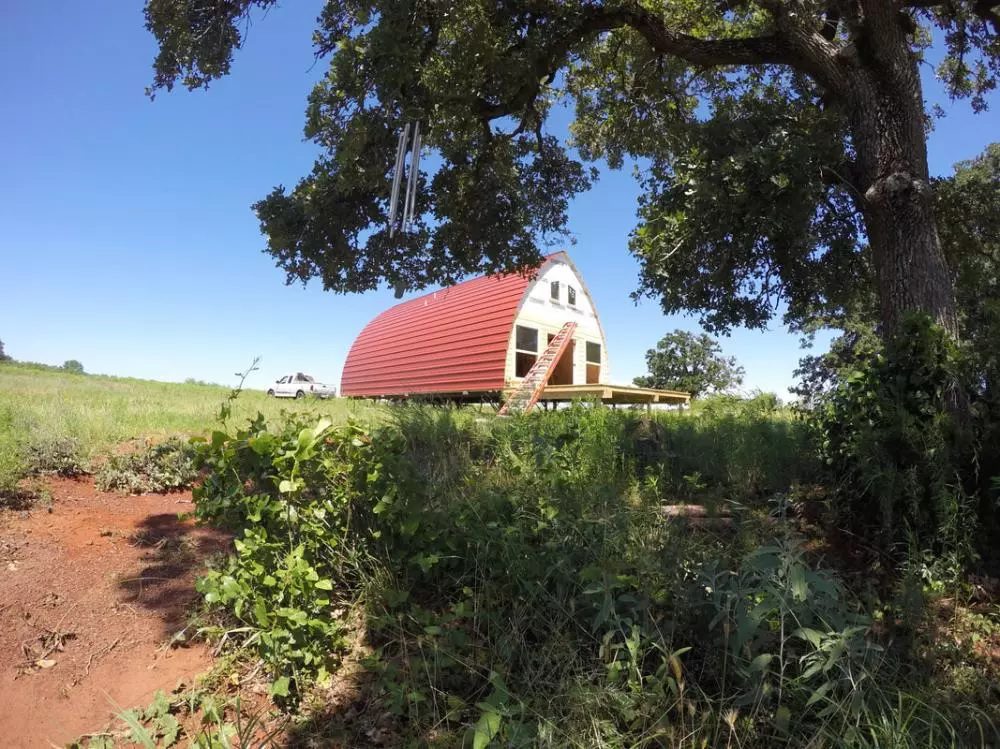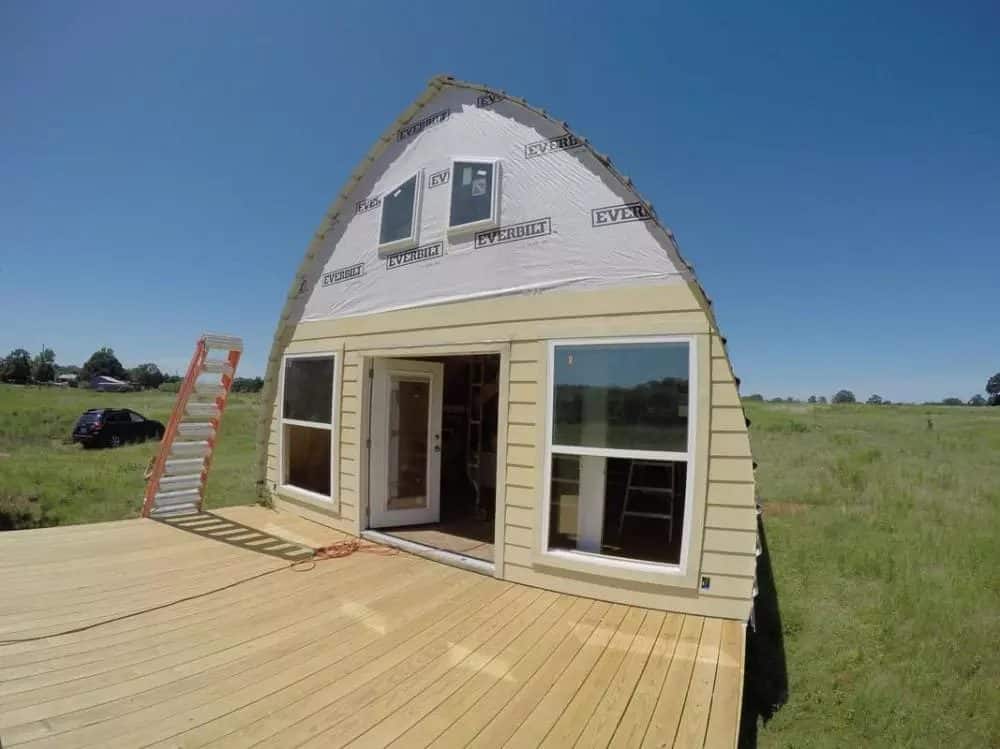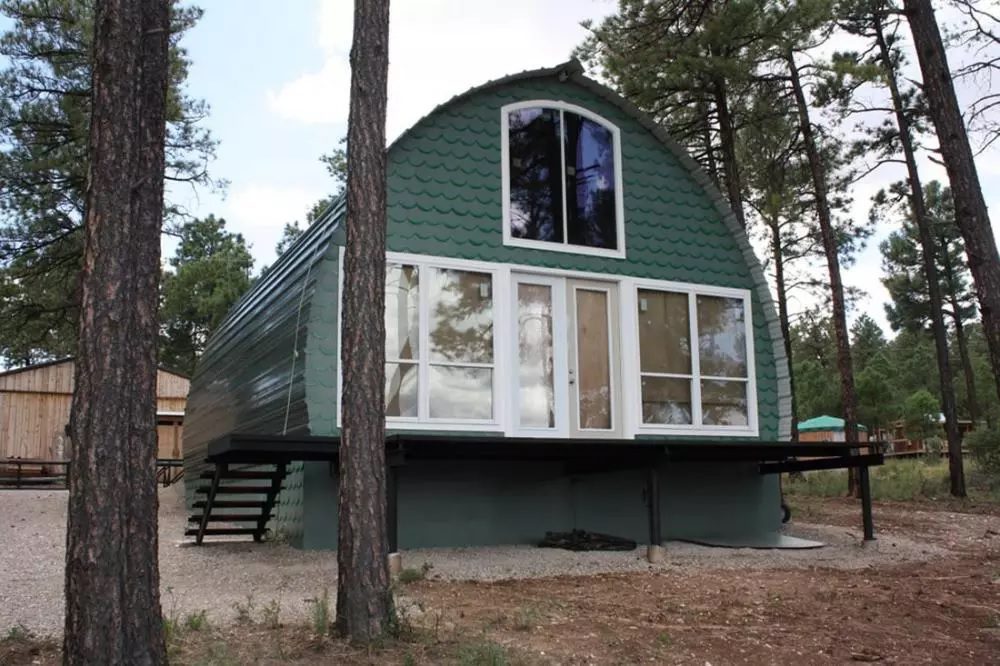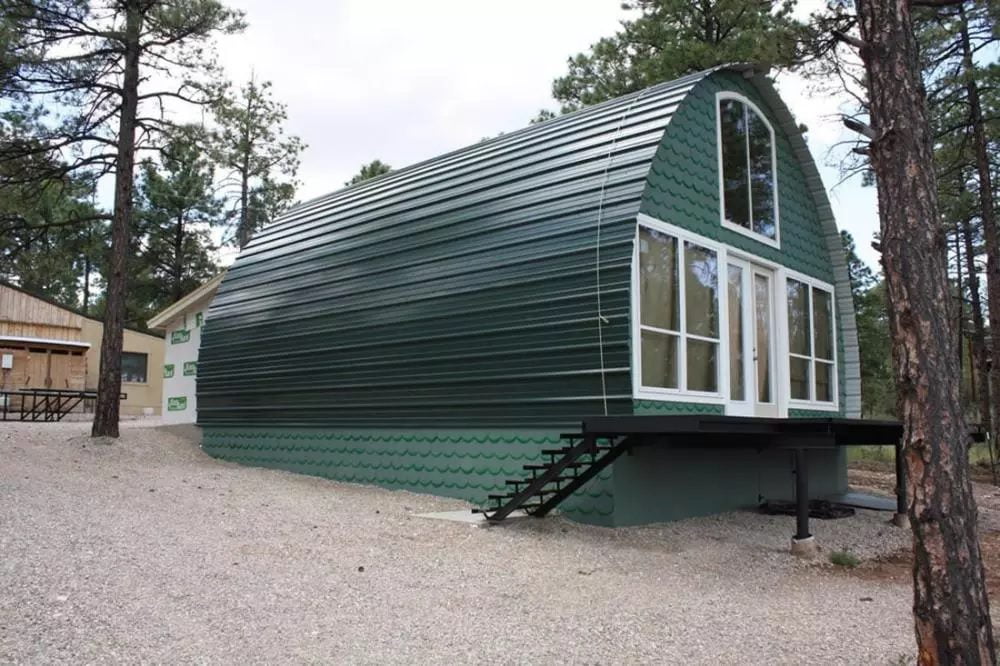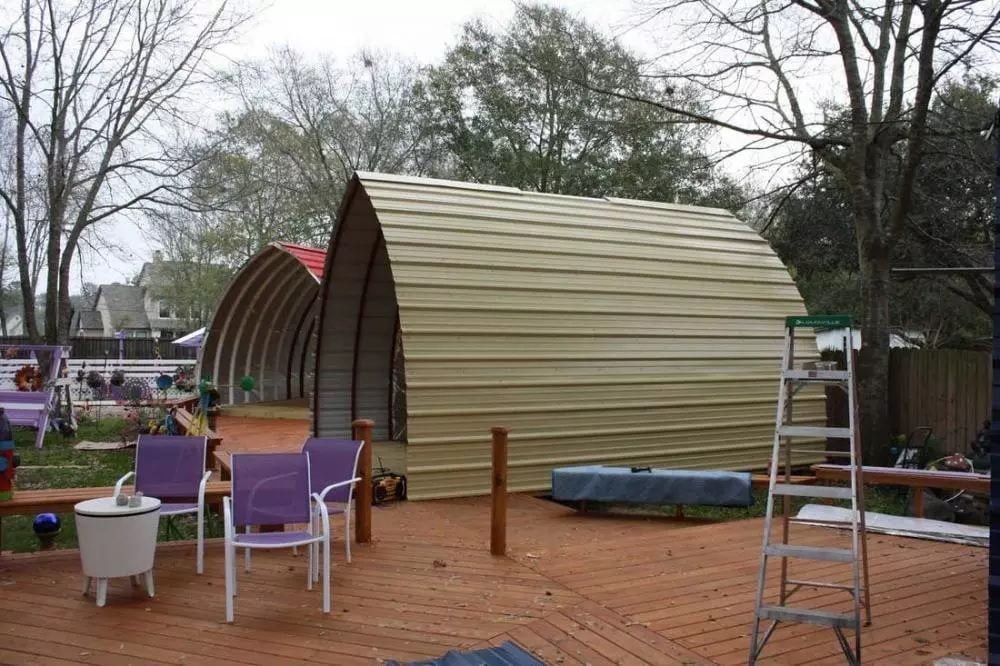 These cabins are designed and built by Arched Cabins.