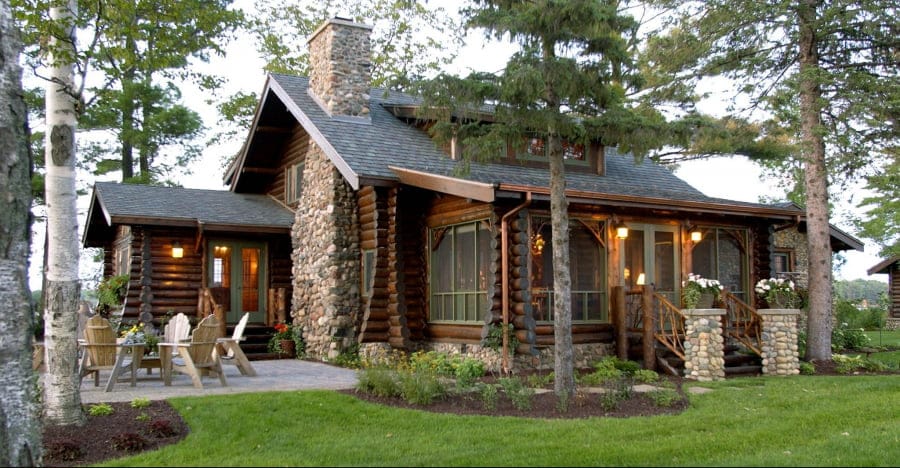 It's a perfectly preserved 1930 lodge, which is located on a private peninsula. It wasn't as beautiful as you see it now. This house suffered immense damage due to snowfall and wild animals, mainly because it was 90 years old.
The client wanted to turn this cabin into a unique place to stay. He tried to turn this historic cabin into a modern and feature-rich log house. Albertsson Hansen architects did precisely what the client wanted, and the result amazed everyone.
This 1930 lodge became a modern log house and more valuable than it was ever before. It was built to last forever, and it may last forever now!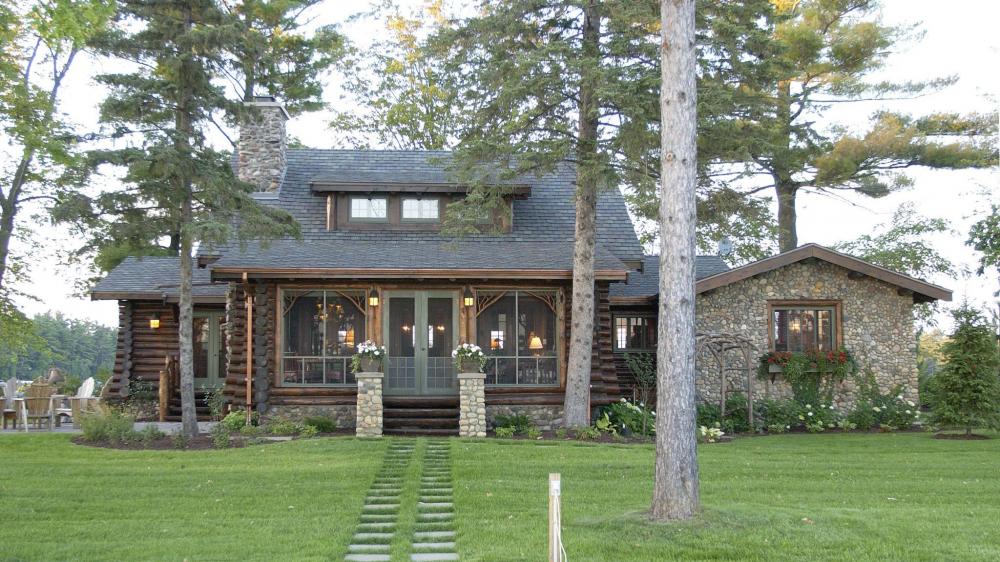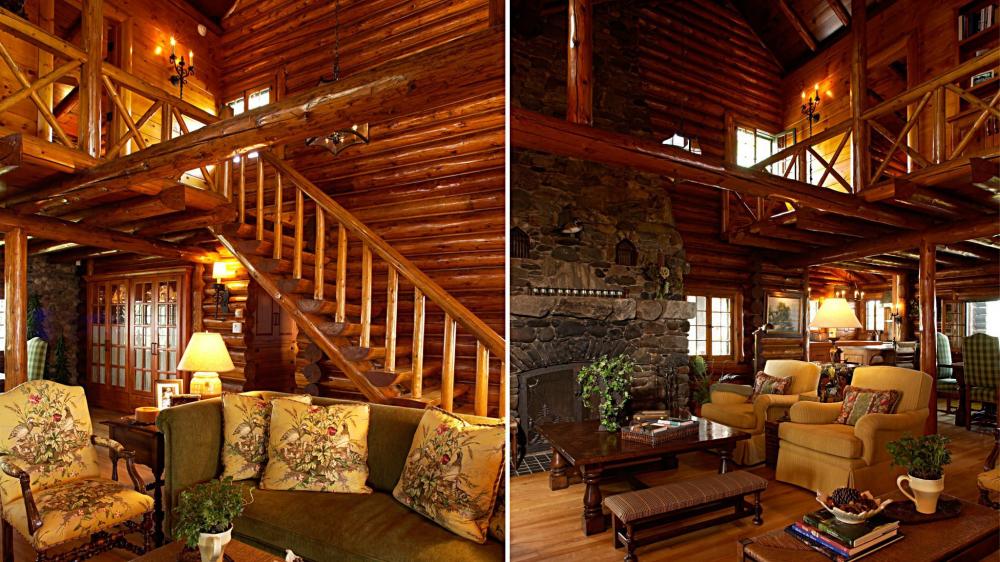 The exterior:
Hence it is an old cabin, it wasn't entirely appealing before. A complete overhaul turned its appearance from inside. It looks like an old cabin from outside. It looks old but pretty intense. The architects maintained its natural charm while renovating it. They turned it into a log-house which can survive another hundred years.
The front side of the house is pretty beautiful and offers ample space for natural light. Large windows are covered with mesh that prevents bugs from entering into this log house. There is more than enough space outside the home to organize a barbeque dinner for 10-20 people.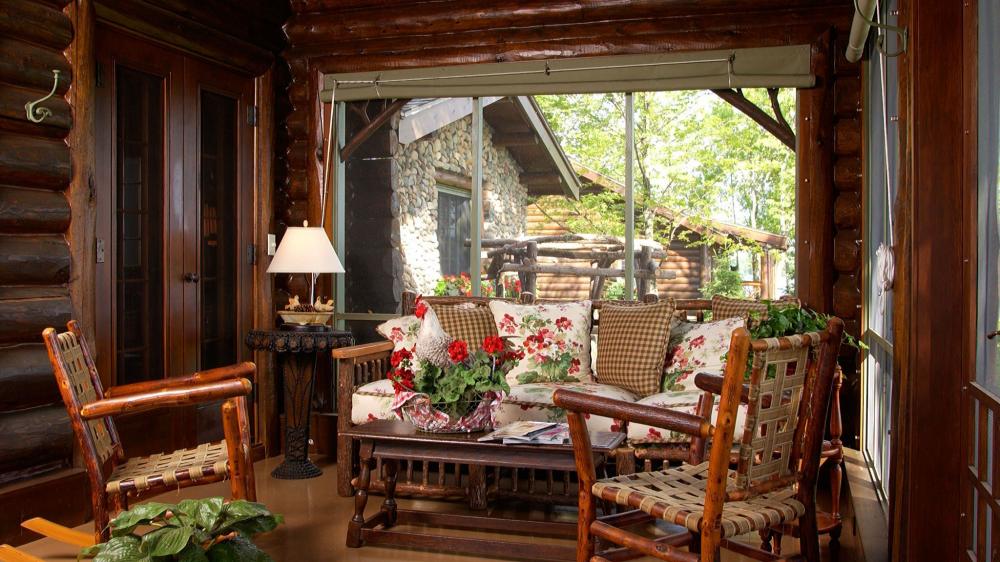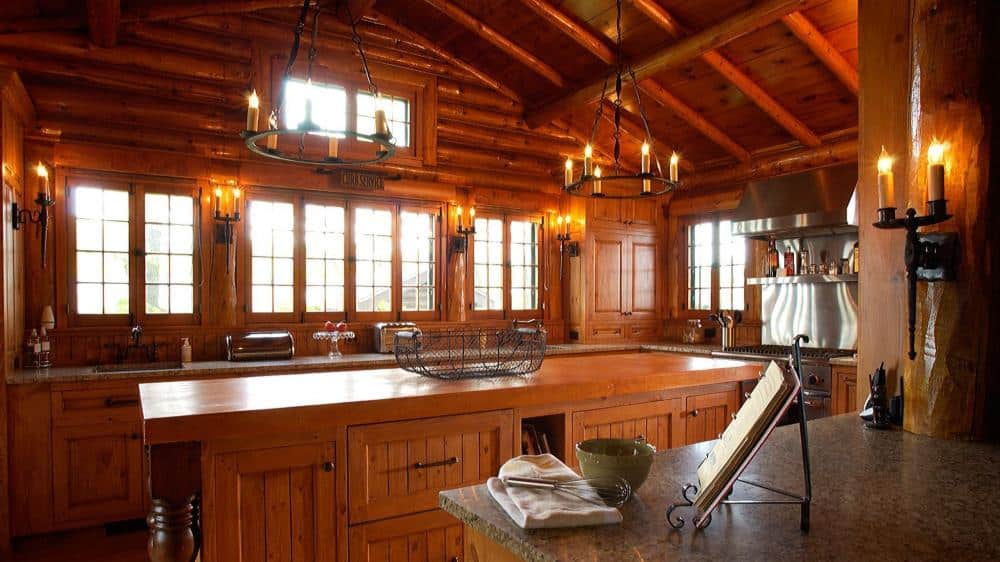 The interior:
There were large gaps between roof tiles through which snow used to get into the house. Each corner of the house was damaged, and the architects replaced it entirely. The owner wanted a modern place to live, which still mimics like an old lodge. That's what the architects offered him.
This rustic log house got everything you need to spend a relaxing vacation in the wood. The designers use large and thick logs to decorate the interior walls. Only stone and wood are used to build this beautiful interior.
Natural light filters through the cabin's large windows. You will never turn on the lights during the daytime because there will be ample lighting to do anything you want. Living room, kitchen, bathroom, and other areas of the house feature modern amenities. Thus, it becomes a comfy and impressive destination to stay.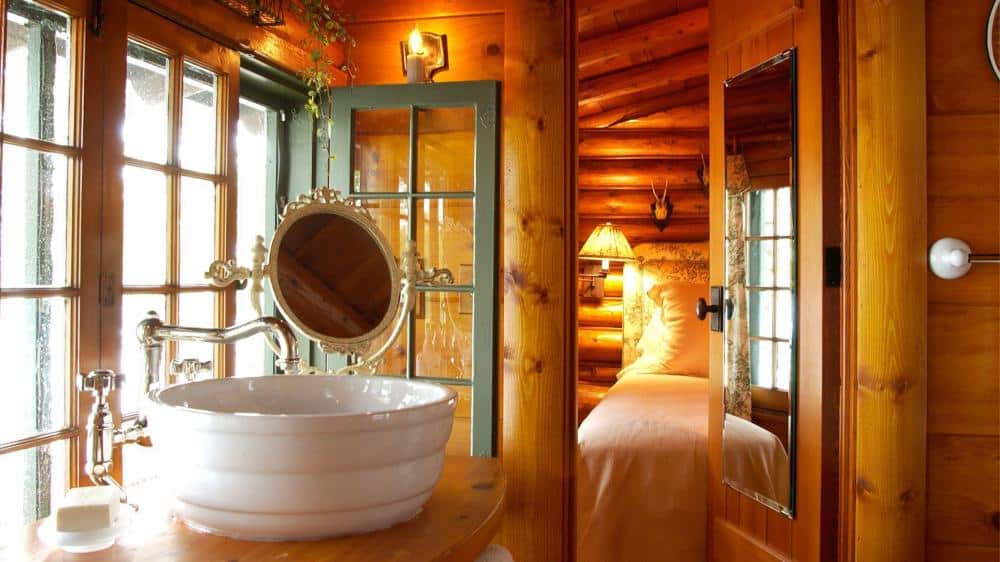 It's uniquely impressive:
It's tough to criticize such a beautiful property, especially when it is almost a century old! Restoring old cabins isn't easy. The whole structure can collapse, and the architects and renovators risk injury to restore such properties.
If you also want to own such a beautiful cabin, you should listen to an expert's opinion. You will definitely find a cabin in the woods, but its restoration can be a daunting task. Get some help from expert architects. You will get the best restoration solutions in your budget.
Just like Rustic Lakefront Log Home, you will get a log house built to meet your accommodation demands. It will attract onlookers and people who want to spend some time in the woods. You can easily rent the cabin when you aren't using it. Thus, it will be a beneficial deal for you.