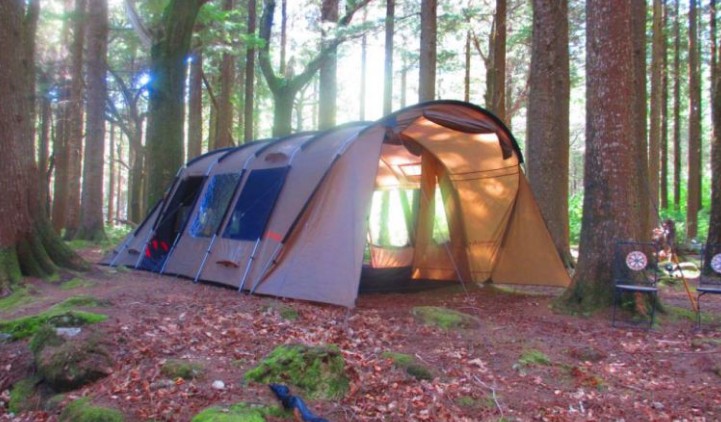 "Going for a camp" is an exciting adventure and a perfect getaway from city noise and the fast paced-life. Spending time outdoors with tall trees around brings great health benefits. Camping is also an enjoyable occasion to chat, relax, catch up, and just be with friends. Aside from reveling in nature's wonder and socialization, it's also a good opportunity to be in silence. But without proper equipment like an insulated tent, your camping might give some troubles too – either it's too hot or too cold or even too noisy.
Obviously, insulated tents are offered by many companies but Derek O'Sullivan together with his firm is confident that they have made a superior insulated answer – Thermo Tent.
For 3 occupants, a Thermo Tent 3 which weighs 11kg can be used and for campers that need a bigger one, Thermo Tent 6 has two sleeping zones with their own doors, and weighs 50kg.
Both Thermo Tent 3 and 6 interiors have a foot-pump-based vacuum system, which shrinks dimensions while packed. For advanced insulation solution, it is made up of 2 tents – one cover is inside the other. Just like any regular tent, it is made up of rods, covering, hooks, netting, a fire-proof material and dowels that feature night visibility. But the best bit of this tent is its insulation.
It is made of an old-style external tent finished with polyester. The inner tent is what makes it thrilling for it consists of 3 layers of lining, between 2 coatings of air-flowing poly-cotton.
Basically, the insulation of Thermo Tent protects the occupants by making them feel warmer when it is cold and cooler when it is warm. It offers a cozy sleeping setting that controls temperature's rise and fall.
Aside from heat and cold proofing, the lining is breathable and also serves as a soundproofing. It cuts sound transmission up to 35 decibel, which is enough to fade out disturbing noise of snoring neighbors.
Hence, make use of Thermo Tent to maximize your camping experience. This outdoor recreational activity can be enjoyed throughout the year with superior insulation. Take pleasure having open-air activities, picnics and other fun adventure with the whole family or with your best friends.
For more of Thermo Tent as well as more tents and other outdoor structures, find them in our directory.