If there was an award for "Happiest Tiny House," then this home might take the prize. Though it clocks in at just 260-square-feet, this cottage's bright and colorful design exudes a cheery atmosphere from all corners. 
Designed by Richardson Architects, the tiny home is situated on a dairy farm near the Northern California coastline and was constructed using non-corrosive and wear-resistant materials, according to the firm's website. The house was built with children in mind, designed to be accommodating and family friendly. To that extent, the exterior features a large wraparound porch, a chalkboard, and ample seating, while the interior is filled with bright red and yellow hues.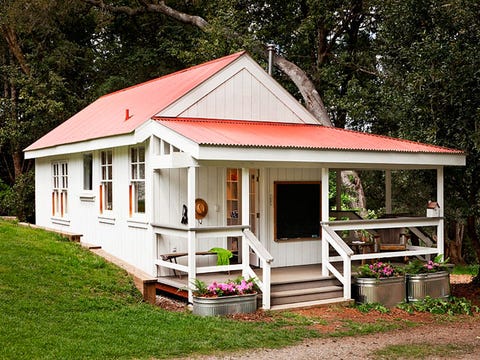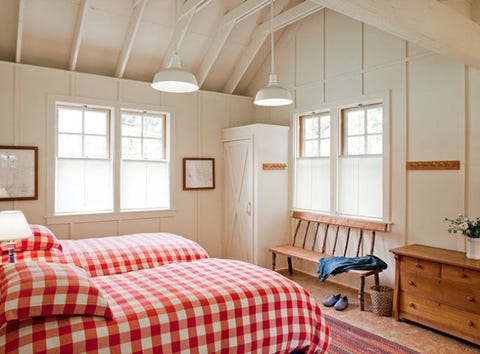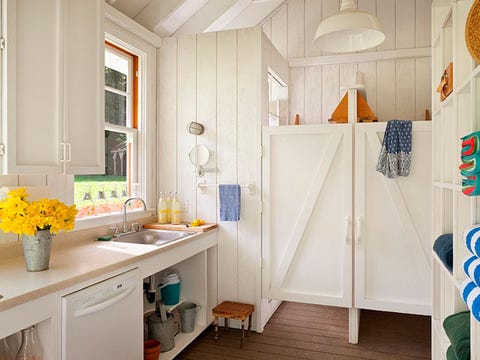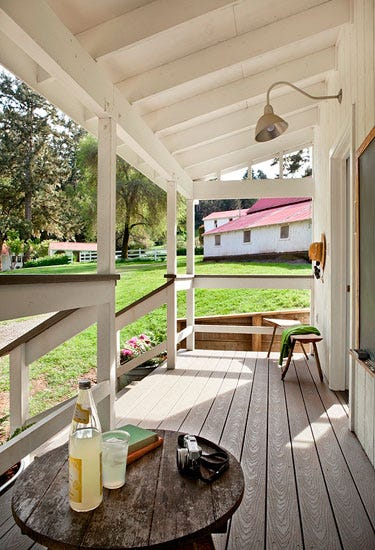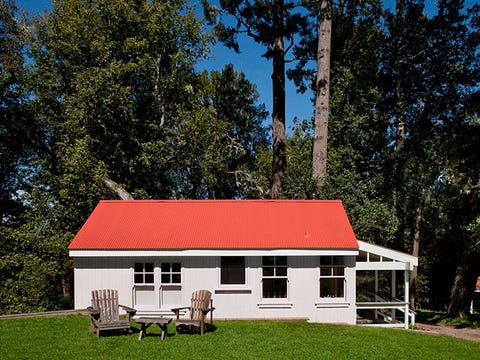 To learn more about the home, visit Richardson Architects.